Bullseye: Kurt Andersen, Ari Graynor, Chris Fairbanks
Our show is guest hosted this week by Jordan Morris. Jesse Thorn will return next week. Check out more from Jordan on the podcast Jordan, Jesse, Go! or on his blog.
Music and a Movie with Keith Phipps and Marah Eakin
AV Club editor Keith Phipps recommends
Quadrophenia
, a film based on the rock opera of the same name by The Who. Music Editor Marah Eakin recommends the single
I Will Wait
by Mumford & Sons.
(Embed or share this segment with Keith Phipps and Marah Eakin)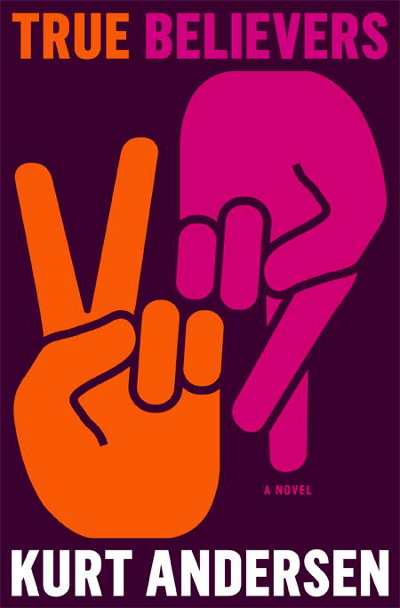 Kurt Andersen's True Believers
Kurt Andersen
is the host of
Studio 360
, co-founder of the satirical Spy Magazine and a novelist. He brought his love of research and cultural criticism to bear when he penned the new novel
True Believers
, the story of a high profile lawyer who steps away from a nomination to the Supreme Court. True Believers follows her on a quest to piece together a mysterious episode in her childhood during the Cold War and the age of the spy novel. Andersen fondly recalls his own childhood interests in espionage, and he discusses the leap of faith required for a trained journalist to stop doing research and begin trusting the imagination. The end result is a novel which weaves together generational politics, 1960s counter-culture, and a children's game that becomes all too real.
(Embed or share this interview with Kurt Andersen)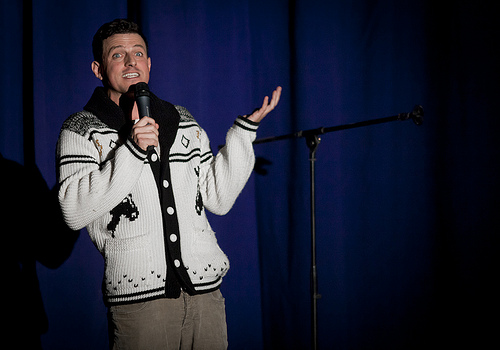 MaxFunCon 2012, photo by liezelwashere
Comedian Chris Fairbanks on Being Mugged
Ever had a neighborly mugging experience? Comedian and artist
Chris Fairbanks
knows what it's like. He told us this story at the fourth annual
Max Fun Con
.
(Embed or share Chris Fairbanks on Being Mugged)
For a Good Time, Call… Ari Graynor
Ari Graynor
plays a lot of outrageous, messy roles — she was a self-destructive college student on The Sopranos, and she played a drunken best friend in Nick and Norah's Infinite Playlist — but her characters have heart and a kind of innocence. The same is true of her most recent role of Katie Steele, the brash-yet-vulnerable young Manhattanite who runs a phone sex line in the new movie
For a Good Time, Call
. The film is in select theaters nationwide this week. Ari talks to us about the 80s films that inspired her, the story's depiction of female friendship, and the strange intimacy and appeal of phone sex.
(Embed or share this interview with Ari Graynor)
The Outshot: No Use for a Name
Jordan shares his passion for the music of the late
Tony Sly
, of punk band
No Use for a Name
.
(Embed or share The Outshot: Tony Sly and No Use for a Name)
Got a favorite band you want to spread the word about? Head on over to
the MaxFun forum and pick your own Outshot.
Subscribe to Bullseye in
iTunes
or the
RSS feed
!
read more