Bullseye with Jesse Thorn: Rachel Dratch, the creators of Eagleheart, Jason Kottke and Jordan Morris
Internet Recommendations from Jason Kottke
This week's pop culture picks come care of Jason Kottke, of
Kottke.org
— a site that's been called the New Yorker of internet links. Jason tracks down the best the internet has to offer, and he shares two of his favorites with us this week: Jerry Beck's list of the
50 Greatest Cartoons: As Selected By 1,000 Animation Professionals
, a Warner Bros.-heavy list topped by some Looney Tunes classics, and
What the Space Shuttle booster saw
, an HD video journey out of Earth's atmosphere.
(Embed or share Kottke's Internet Picks)
The Creative Team of Eagleheart: Michael Koman, Andrew Weinberg and Jason Woliner
Michael Koman
,
Andrew Weinberg
and
Jason Woliner
are the creative team behind [adult swim]'s hilariously funny and blood-soaked action-comedy
Eagleheart
, starring Chris Elliott. Koman and Weinberg had worked together as writers on
Late Night with Conan O'Brien
, where they were responsible for culling the clips played whenever Conan pulled the Walker Texas Ranger Lever. It was a job that required them to wade through hundreds of hours of
Walker, Texas Ranger
, and the inspiration for
Eagleheart
was born out of a desire to parody the show. But to call
Eagleheart
a parody of
WTR
sells it way short, as the show is much crazier and more comically-inspired than that. Koman, Weinberg and Woliner join us to discuss the show's ability to cram an absurd amount of story into an eleven-minute run-time, making magic happen fast on Eagleheart's wild production schedule, and what inspires them about the show's star, Chris Elliott.
Eagleheart
has just begun its second season on Cartoon Network's [adult swim], airing Thursdays at midnight.
(Embed or share this interview with the creators of Eagleheart)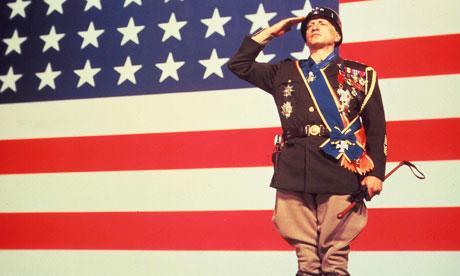 Jordan Ranks America, for April 2012
It's an upside-down world out there, and some days you just don't know what to make of it. Luckily for us, there's one man who can keep this country in order! Comedian
Jordan Morris
puts America in its place for the month of April 2012. You can find Jordan on Twitter
@Jordan_Morris
.
(Embed or share Jordan Ranks America)
Comedian, actress and author Rachel Dratch
Rachel Dratch
is a comic actress best known to audiences as a cast member on
Saturday Night Live
from 1999 to 2006, and from recurring roles on the NBC sitcom
30 Rock
. Her new book is the very funny memoir
Girl Walks Into A Bar…: Comedies Calamities, Dating Disasters & A Midlife Miracle
. While there are a number of behind-the-scenes stories from her days at SNL in the book, it's mainly the story of life after the show, as Dratch dove head-first into the dating pool after years of using being busy with SNL as an excuse not to date. The titular miracle was an unexpected pregnancy at age 44, having been in a long distance relationship with the father for just six months prior. Dratch joins Jesse to discuss her comedy background in Chicago, the development process of getting some of her most famous SNL characters to air, and the inherent humor of balancing midlife motherhood with a romance still in its infant stages.
Girl Walks Into A Bar…
is available now in bookstores everywhere.
(Embed or share this interview with Rachel Dratch)
The Outshot: "Swiss Movement", by Eddie Harris & Les McCann
For this week's Outshot, Jesse digs into the record collection and pulls out a vibrant classic:
Swiss Movement, by Eddie Harris and Les McCann
. The live album, recorded in 1969 at the Montreux Jazz Festival, was the first time the band had ever played together, and the record captures the feeling-out process as the group pioneered the soul-jazz genre. It crackles with life. Is there a classic record that never fails to get your toe tapping? Let us know!
Head on over to the MaxFun Forum and pick your own Outshot.
(Embed or share this Outshot on Swiss Movement)
Subscribe to Bullseye in
iTunes
or the
RSS feed
!
read more